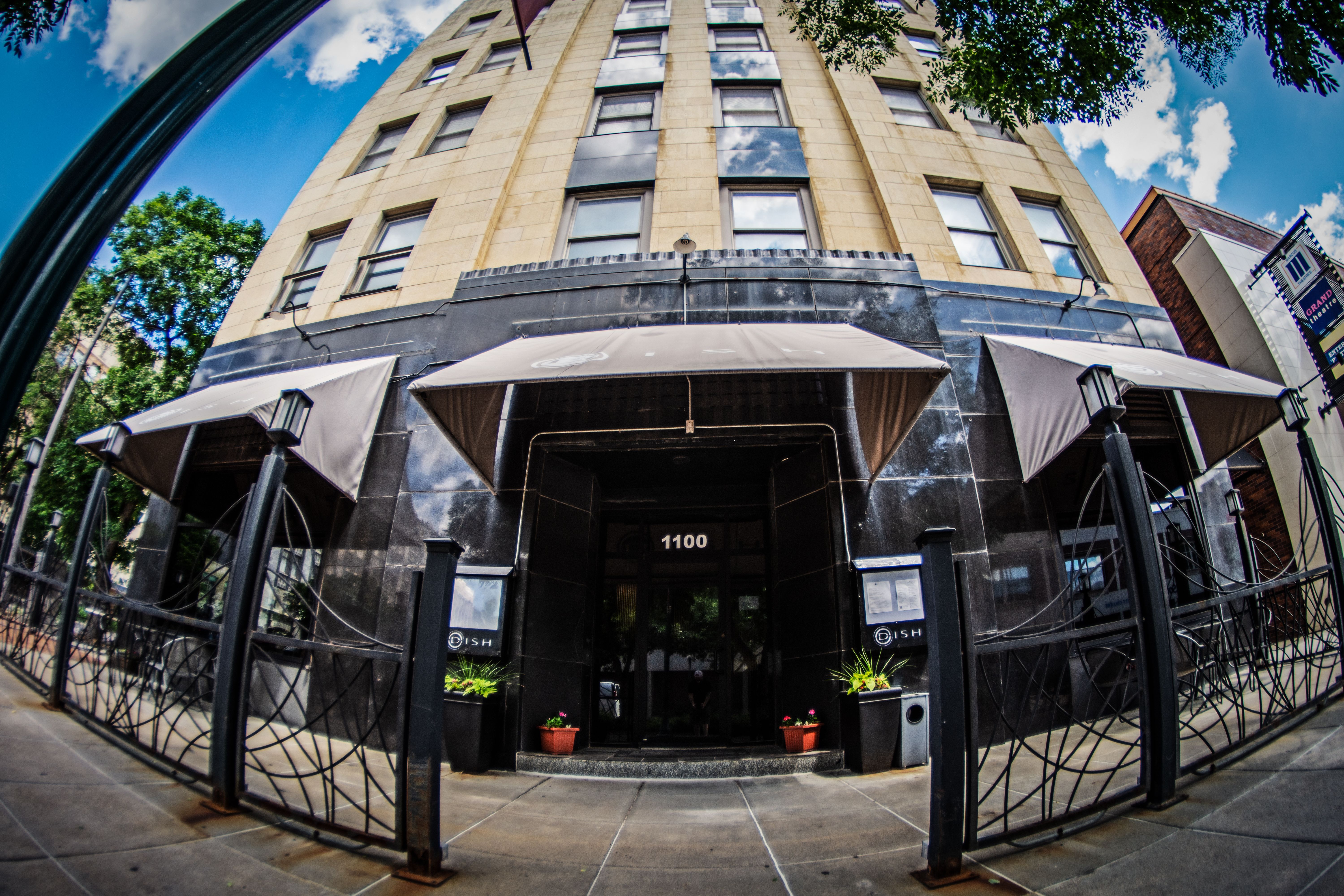 Welcome. Gather. Commune. 
These concepts are a way of life for us at DISH. We have spent countless hours honing our specific welcome, inviting people to gather in our space, and engaging with our guests and our community through food, drink, and conversation. 
"Restaurant people" thrive in close quarters. We live in crowded work stations, cramped kitchens, and bustling dining rooms. Our business is togetherness. We sell being a PART of something. We exist to share experiences with our team and guests - guests who become friends and family. PEOPLE are the soul of a restaurant. 
What is a community-oriented, independent restaurant to do when welcoming guests into our space can put them at risk, when gathering in our dining room is dangerous, when our specific brand of communion could lead to viral spread? 
We pivot. We look at our mission and find a way to reach our guests safely. We are still an upscale restaurant with fresh, sustainable, locally-sourced dishes. Our passion for sharing experience hasn't faded, we just have found NEW ways to share these things - smiling with our eyes from behind our PPE, encouraging our guests to enjoy the patio, packing our food thoughtfully, and delivering the food to you curbside.  
Since the middle of March - a QUARTER OF A YEAR - we haven't seen many faces. Although we opened our dining room to the public on June 10th, our services have been largely quiet. And the faces we have seen have been mostly covered by cloth masks. And to be honest, we're grateful. We're grateful that our friends and guests are taking this pandemic seriously and are exercising caution. 2020 has been a BIG year of BIG changes, and we're grateful you're willing to adapt with us.
Thank you for putting up with the noise of11th and O Streets, we can't control the traffic, but we can promise some good people watching!
Thank you for giving our contactless QR code menus a try.
Thank you for your patience as we change our gloves dozens of times, sanitize your guest check books and pens, and take every precaution to keep ourselves, you and your family safe.
Thank you for showing up from a distance through gift card purchases, curbside orders, kind notes, and social media likes. We've been pretty lonely, but virtual contact has been huge in lifiting our spirits.
Continue to watch this space for updates about DISH, profiles of our staff, photos of food, and a look into our constantly evolving plan to stay safe, stay open and stay relevant in the COVID era.
We are committed to giving our guests - our friends and family - peace of mind and consistency. We have made some big pivots, but our dedication to "Welcome. Gather. Commune." has not changed.
Cheers.
Marypat+Rachel